Power Skating at SMSC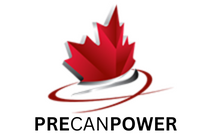 PreCanPower is an action-packed, high-energy instructional power skating program geared to hockey and ringette skaters that focuses on balance, power, agility, speed and endurance. Skills, techniques and conditioning drills are taught in a progressive format that emphasizes how the skills apply to game situations.
PreCanPower is geared to skaters aged approximately six or older who already have basic forward and backward skating skills (they must be able to skate the length of the rink using alternate strides) and are able to stop on command without use of the boards. For safety reasons, participants should wear full hockey/ringette equipment that is CSA approved, hockey sticks are also required. The coach to skater ratio is 1:10.
Please note: PreCanPower is NOT a learn-to-skate program. Skaters must be able to skate forwards/backwards and stop independently (roughly equivalent to CanSkate Level 4). Skaters who register for a PreCanPower session without the necessary skating skills will be offered a refund for the remainder of the sessions.
Here's what some of our past participants have told us:
"My son tried out for a Minor Novice Gold team in the Spring, and we know that he made the team because of the improvement in his skating during your Spring clinic."
"When it came time for Gold tryouts in April, other parents were pulling me aside asking how my son's backwards skating had improved so much. He improved really quickly in CanPower."
"This was great for both of my sons. I'm looking forward to signing them up for the next session."
Here's what the professionals say:
From Jeff Skinner to Brian Boyle, here's what they're saying in the NHL at www.nhl.com
"What is it about figure skating that is so unique? It's the use of edges, it's how we use our body to change direction on the ice. It's something that makes all hockey players go 'oh'."
Four-time world champion Kurt Browning