STARSkate registration - PLEASE READ!!
You will see a warning message when you add sessions to your cart.
Just continue adding everything and then go to your shopping cart to checkout.
Remember, you need at least 2 on-ice sessions to be able to checkout.
Register now for Adult Lessons - Oct. 19 - Dec. 21 Fridays 7:00pm-7:50pm

New!

Fall/Winter 2018-2019 StarSkate schedule is now available. Registration is now open.
If you not not sure with your skater's level, please check in with their coach.
Summer Camp 2018 is almost over. Junior week 7 has a few more slots free but the rest of the levels are already full. If you still need to register for summer sessions, please email info@smfsc.ca.
For more information on our STARSkate program, please go to our STARSkate Page.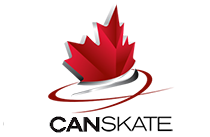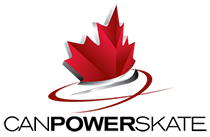 Our Summer 2018 CanPowerSkate Level 2 Program is now over.
Strong skating is a big differentiator for hockey/ringette players. Improve your skating technique and skills with the ONLY CanPower program in Mississauga.
Our program is led by professional power skating/figure skating coaches who have experience teaching players at all levels -- house league, A/AA/AAA, and up to the OHL.
To stay current on Club news --
Be sure to Like us on Facebook!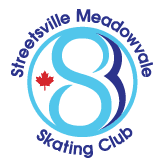 About our Club

We are Mississauga's largest skating club, and we've been teaching skills, technique and sportsmanship to all levels of skaters in our community for over 50 years. We offer a dynamic and comprehensive range of programs year-round – from learn to skate to recreational skating, figure skating and power skating – which improve the skills of our 600+ members, who range in age from 4 to adult.
Our aim is to help each skater achieve his or her personal goals, enhance self-esteem and promote a healthy lifestyle. We do this by teaching high quality skating skills in a friendly, accessible, team-oriented environment. Based in Rink 3 of Meadowvale Four Rinks, we are a not-for-profit Skate Canada-sanctioned club with our year-round operations made possible thanks to our dedicated team of volunteers, who work alongside professional skating coaches.