Welcome to Streetsville Meadowvale FSC
We are Mississauga's largest skating club, and we've been teaching skills, technique and sportsmanship to all levels of skaters in our community for 50 years. We offer a dynamic and comprehensive range of programs year-round – from learn to skate to recreational skating, figure skating and power skating – which improve the skills of our 600+ members, who range in age from 4 to adult.
Our aim is to help each skater achieve his or her personal goals, enhance self-esteem and promote a healthy lifestyle. We do this by teaching high quality skating skills in a friendly, accessible, team-oriented environment. Based in Rink 3 of Meadowvale 4 Rinks, we are a not-for-profit Skate Canada-sanctioned club with our year-round operations made possible thanks to our dedicated team of volunteers, who work alongside professional skating coaches.
Tax Receipts are Available Online
Log into your account to download and print a copy of your Child Fitness Tax Credit Receipt:
Click on "Log In" in the top right hand corner
Once logged in, click on "My Account" in the top right
Click on "My Registrations" in the left hand navigation
Find the 2014 year under "Available Tax Receipts" and click the magnifying glass to view and print your receipt
If you cannot remember your password, you can reset your password here.
CanSkate Spring Session Registration
Registration begins Jan 11, 2015 at 7PM. Please see our CanSkate Fees & Policies Page for more details.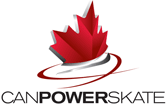 CanPower Updates
Strong skating is a big differentiator for hockey/ringette players. Improve your skating technique and skills with the ONLY CanPower program in Mississauga.
REGISTER NOW!
March Break -- Monday, March 16th to Friday, March 20th -- either session A (6-6:50 pm) or session B (7-7:50 pm).
CanPower PreTryout clinic designed for rep level players (MHL Gold/A/AA/AAA) in March/April.
Check out our CanPower Pages for more details.
The program is led by professional power skating/figure skating coaches with extensive years of experience with players at all levels -- house league, A/AA/AAA, and up to the OHL.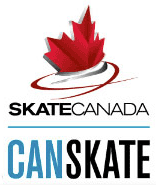 CanSkate Updates
Information about our CanSkate 2014-2015 Season is available.
Registration for our Spring session opens on Sunday, January 11, 2015 at 7PM.
For more information about our CanSkate program, see the CanSkate Page
Be sure to use your username and password from last season to log in to register. If you have forgotten your password, please click here to retrieve it.

STARSkate Updates
Our 2015 Club Competition will be held May 9, 2015. Download the announcement. Registration is online. Only 1 category per skater!
Registration for Summer School is now open. See our STARSkate Schedule page for more details.
NEW THIS YEAR: Skaters will be prevented from registering unless their Skate Canada Tests qualify them for their proper skating level. YOU MUST use your original login to register your skater.
For more information on our STARSkate program, go to our STARSkate Page.
Looking to pick up an extra session? Go to our Guest Skating page to find out which sessions have availability.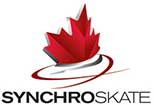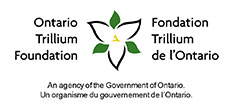 Important Notice about Club Dressing Rooms
Please see our policies page regarding dressing room usage.